We Are Your Single Source of Supply Bring any vision to life with Daltile's astounding selection of products and solid commitment to the highest quality. We provide all that's needed to dream, create and design with confidence. We are committed to doing things in a way that can only be defined as the best in its class. As the country's leading manufacturer and distributor of ceramic tile and natural stone, our vast resources allow us to be a true single source supplier for the flooring industry and our amazing palette of products makes us a convenient and knowledgeable choice for any design. Combined with our parent company, Mohawk Industries, we manufacture nearly 700 million square feet of floor covering per year. For nearly any hard surface application or need, we've got all bases covered.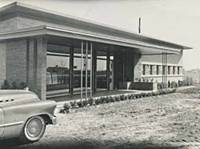 Style & Design
Going hand-in-hand, style and quality are consistent attributes you'll find in Daltile products.
Offering the most multifaceted selection, style and design are the hallmark of our Brand. We will provide you with the resources, the inspiration, and the experience needed so that when you're designing with Daltile, you'll be designing with the best.
Our selection of products is sure to suit any taste, residential or commercial. We have the products that will bring beauty and elegance to those large-scale projects, but we also have the stylish, unique products to make a residential space feel like an extension of any personality.
No matter what you envision, bring it to life with our unparalleled selection of stylish tile & stone.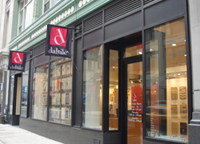 Product Quality
As a market leader, we're held to a higher standard. We must not only meet a standard for product quality in the industry, but also surpass it.
We pride ourselves in having fashionably versatile products that are high quality and durable.
Our exceptional multi-year and lifetime warranties are further proof of our confidence in our product quality. Daltile has the nation's most comprehensive single source tile and stone installation warranty, available both domestically and internationally